Bozeman Cohousing is creating privately owned homes gathered around shared common areas, designed for social connection and community support.

We are currently designing our neighborhood and looking for individuals and families to join us.
Connect With Us Today!
Cohousing Provides:
Community
spontaneous interactions, communal dinners, pedestrian pathways, open space, and planned gatherings occur in cohousing
Sustainability
sharing resources such as guest rooms, workshop, gardens, and environmentally friendly structures reduces impact
Support
neighbors to help with child care, odd jobs, and in times of need allowing for aging in place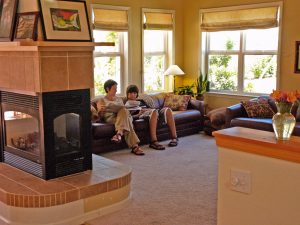 Nurturing and safe environment
pedestrian friendly design, place for children to play and grow with a community of all ages
Privacy
access to community is balanced with personal private housing
Inclusiveness
open to all, no shared religious or political affiliation of the group
What is cohousing?
Cohousing is a type of neighborhood that fosters more interaction and support between neighbors. There are private homes but also a large shared open space. Typically, parking is clustered at the edge of the neighborhood so that the interior can be car-free with walking paths that are safe for children. In addition to private homes, there is typically a community building that is shared by all neighbors with space to gather a few times per week to share meals or other social gatherings – imagine the old fashioned meeting hall where people could gather to have music, dances, play cards or just hang out in the evenings when they desire more social interaction. The site and homes are designed by future residents working with an architect. There is a strong focus on sustainability and reducing our impact on the land by sharing resources such as lawnmowers, ladders, tools, etc. It is a place for people to find community and support that they might be missing out on now that extended families are often spread out across the country. If you have any specific questions or want to chat more, please don't hesitate to contact us.