Location
Bozeman Cohousing is under contract for land in south Bozeman located at 3120 Wagon Wheel Rd. The property is 5.3 acres and features a stream and views of the mountains to the east. The location is 1 mile from MSU, 2 miles from downtown, and is adjacent to the Mainstreet-to-Mountains trail network. Elementary and Middle schools are less than a mile away.
---
Professional Support
Studio Co+Hab is our architect. This team has significant experience designing cohousing communities. And will facilitating a participatory design process with a focus on sustainability.
Cohousing Solutions provides development consulting and marketing services. Led by Katie McCamant, who has been developing, designing, and living in cohousing for 30+ years.
---
Bozeman, MT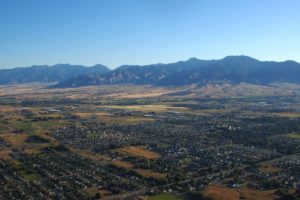 Bozeman, MT is a city with a population near 50,000 located in the Rocky Mountains. The mountains provide access to many sports including hiking, biking, climbing, and skiing. The city is home to Montana State University, art and music venues, a wide range of restaurants, and the largest airport in Montana. Bozeman is often ranked in the top places to live.